We are your online one-stop-small-business-support-shop
Afirmo's online business and accounting software supports New Zealand's aspiring small business owners, to get established, and sorted with accounting, banking, marketing, and insurance.
Afirmo is in the business of making small business attainable for everyone
Afirmo's mission is to make the world a better place for small businesses, taking the complexity out of starting and building a business.
Afirmo was founded in Auckland, New Zealand, in 2020, when founders Robert Rolls and Mary Fitzgerald recognised small business owners needed a committed one-stop business software, for getting key areas of their businesses right, and first time.
They decided to build a software platform that would make getting into business attainable for everyone. "Getting a business up and running is not for the faint hearted and it is challenging, but we don't believe it needs to be as complicated or hard as it has been – Afirmo is here to make business ownership easier and less complicated" says Rob Rolls.
Rob and Mary were joined in 2021, by technical software expert, and co-founder, Ertan Sarikaya, who led the development and creation of Afirmo's advanced software business platform.
"We know business ownership is stressful and complex, even in highly developed countries. Many people set up in business without the pre-requisite knowledge of what to do, or where to go for help" says Mary Fitzgerald.
There are many apps and support-type businesses aimed at small business, but Afirmo is the first company to put all these support services in one app to help small businesses set up and thrive.
Our modular approach means Afirmo customers can cherry pick which Afirmo products they need and when they need them.
And Afirmo's pricing plans are all affordable – we don't want anyone to miss out.
Meet the Directors and Founders:
The diversity of Afirmo's directors and founders is like the diversity of all our team members. Our team come from all over the world but live and have strong ties with New Zealand.
Introducing us personally: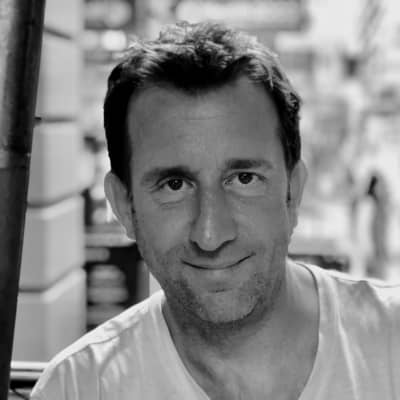 Robert Rolls, Founder and CEO (Chief Executive Officer)
Rob is from the United Kingdom and a qualified accountant. He moved into banking roles in London before relocating to New Zealand in 2003. He has set up a number of start-ups, mainly in the tech space. Since arriving in New Zealand, he ran and co-owned the Freeparking group. This blend of finance and technology skills is at the forefront of the vision to create Afirmo. When Rob is not at the helm of Afirmo, he loves time with his children. Rob lives on Waiheke and loves to explore the various coastal walkways that wind around the island and is a committed supporter of Waiheke's local businesses. When he has the opportunity to put his feet up, he loves to watch and support the All Blacks in play.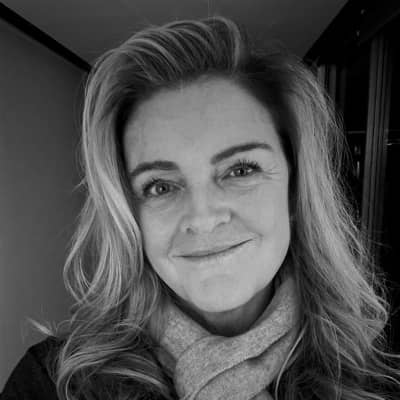 Mary Fitzgerald, Co-Founder and CCO (Chief Communications Officer)
Mary is a New Zealander, and a qualified journalist having worked with well-known household publications in New Zealand. Mary was the national marketing manager in a family-owned business in the medical sector for a decade before moving into her passion of journalism. Her skills learned from many years in marketing and journalism are brought into Afirmo in our customer communications. Mary is curious by nature and loves reading and learning and finding new ways of making things happen. Family is at the core of Mary's life, so she understands the challenging balance many women face in being in business and the unpaid work involved in being the central manager of all things in the family.
For fun Mary loves being surrounded by friends and family, she loves to cook and entertain. Meditation and exercise and long island walks are at times aspirational, but always enjoyed when she gets the time to stop and enjoy these simple pleasures.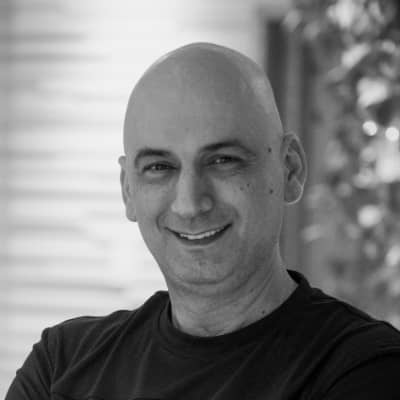 Ertan Sarikaya, Co-Founder and CTO (Chief Technology Officer)
Ertan set up and managed a successful hosting, cloud, and data centre business and pioneered the internet services development in his home country of Turkey. He leads the ongoing development and build of the Afirmo app, with great support from our technical team.
When not working, Ertan enjoys having time with family, and having fun with his daughters. He enjoys exploring new places, taking part in city tours, exploring beaches and bush walks, enjoying volleyball, and cycling.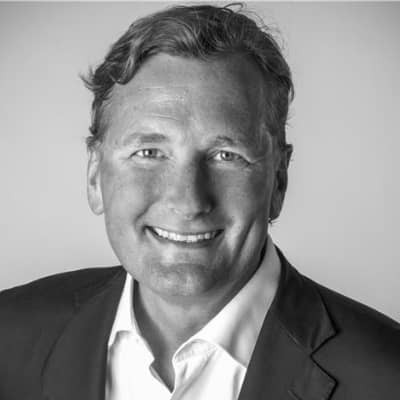 Joachim Schoss, Co-Founder (Board Director)
Joachim is a globally significant serial entrepreneur who grew up in Germany before moving to Switzerland. He is also a New Zealand resident and committed to helping founders who share his passion for entrepreneurship and innovation to make the world a better place for businesses and our communities. Joachim is a family man and loves to ride his bicycle across long distances in Europe, and in New Zealand with his children on Waiheke Island.
Keen to come on board as an Afirmo team member?
Afirmo is growing and so is our Team.
We're a close team of business experts, accountants and developers working in a fast-paced, interactive, positive environment. The way our team works has changed over the last couple of years, and we're open to the option of remote and hybrid working.
Afirmo is growing and we want you to grow with us. We'll support you in your own career development while you use your skills to support us to grow Afirmo in New Zealand and around the world.
Afirmo welcomes interest from journalists – connect with us here and we will put you in touch with the right Afirmo team member.