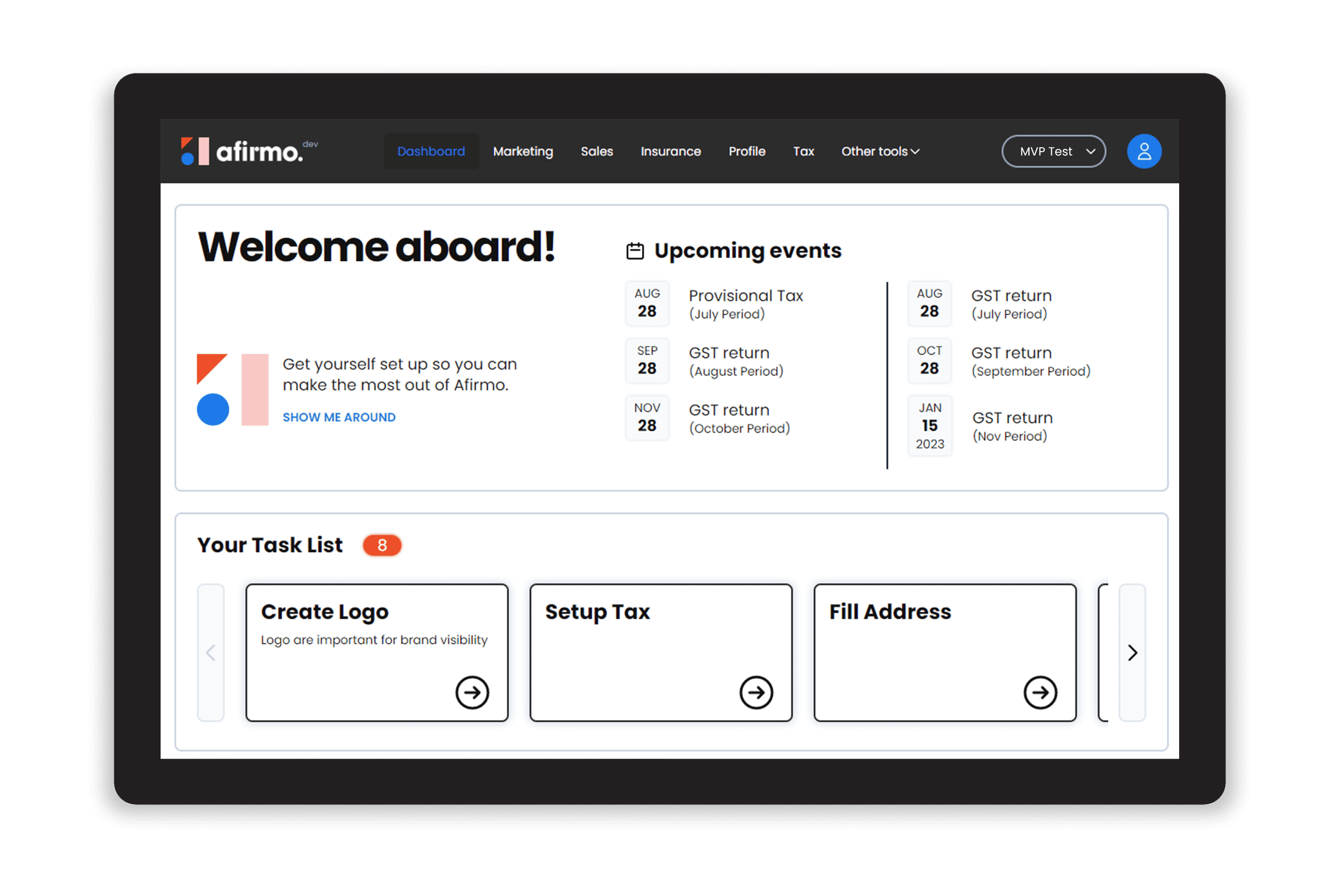 Feel in control

of what's happening with your business with your

Afirmo dashboard
Your Afirmo dashboard will revolutionise your enjoyment in running your business. It's a bold statement, but we're backing ourselves. Here's why. Everything you need to manage your business well is at your fingertips on your dashboard, nothing's forgotten or overlooked. Meaning you can immediately see how well your business is performing, what actions you need to take, what bills or taxes you need to pay, and what the future looks like. Having everything in one place means you only need to enter details once and you only need to make updates in one place.
So what exactly will you see on
your dashboard?
Keep a track of your Afirmo generated task list so you know what to do next

Keep an eye on upcoming events and track key dates incl tax due dates

Key renewal data for business critical services like your insurance and website domain name

Speak to our support team via live chat or raise a support ticket
If you're ready to breathe a sigh of relief, create a free account and be one of the first to join Afirmo.