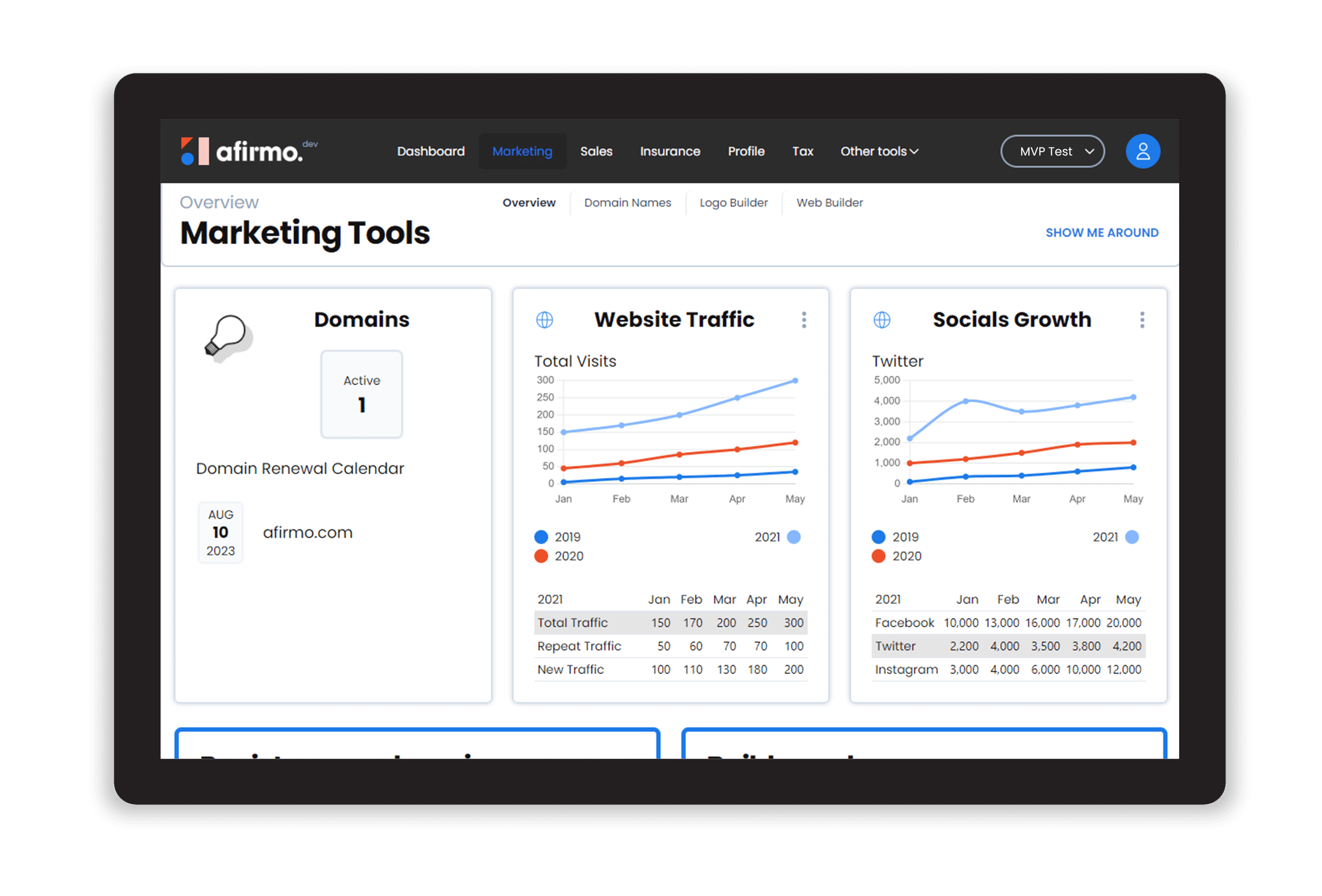 Don't rely on people stumbling across your business. Instead shine a light on your business with marketing tools that set your business apart, attract customers, and make sales.
Afirmo guides you through the marketing tools and templates you should consider for your business, things like securing the name for your website, creating your website, and setting up a personalised email address.
Setting up each of these marketing elements can be complex and time consuming to do yourself, and expensive to pay for someone else to do it for you.
Like you, we're getting started. We're putting the finishing touches on some more marketing tools for your business that will be available soon:
Create stunning business cards that include your new logo, email and website address.

We'll guide you through how to set up different social media accounts and the benefits of each platform. Then you'll be able to use our social media management tools to help your business go viral (that's a good thing!).

Be found on Google. Set up and manage your Google Business Profile.