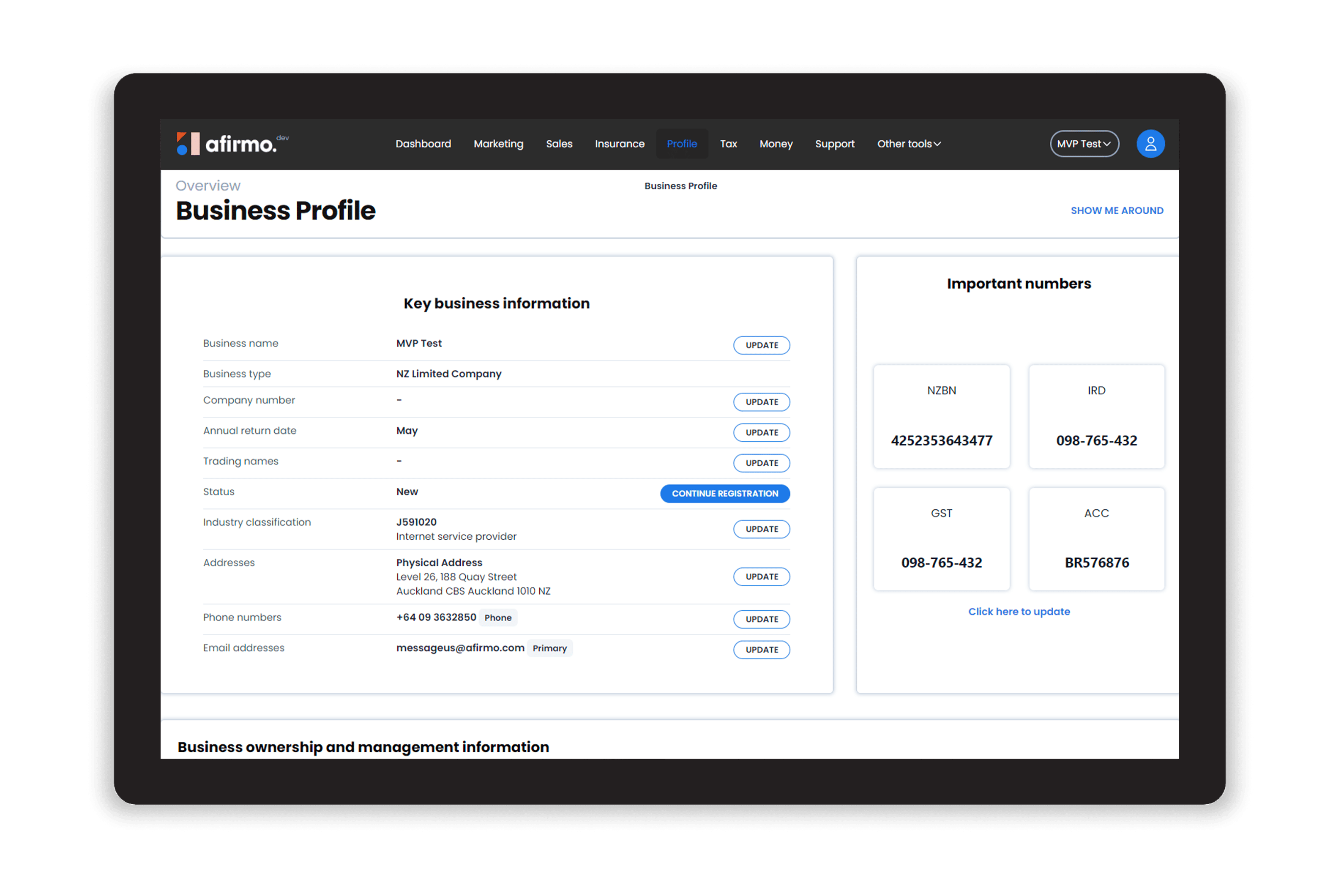 Set up right,

start as you mean to go on
Remember when you dreamed about starting your own small business? The freedom, the satisfaction … all the tasks you needed to complete to set up and run your business. Ok, maybe you didn't dream about that bit. But getting your business set up right from the start doesn't have to be time consuming, costly or a challenge.
Afirmo's setup wizard brings together all the tools, solutions and support to make setting up your business easier, so you can get on with making your small business dreams come true and delivering for your customers.
Whether you're starting out for the first time, or a more experienced small business owner, we'll guide you through all the easy-to-follow steps you need to take to get set up quickly and correctly, as and when you need them. And because we bring all the setup tasks into one place you don't have to jump from website to website to find out what you need to do.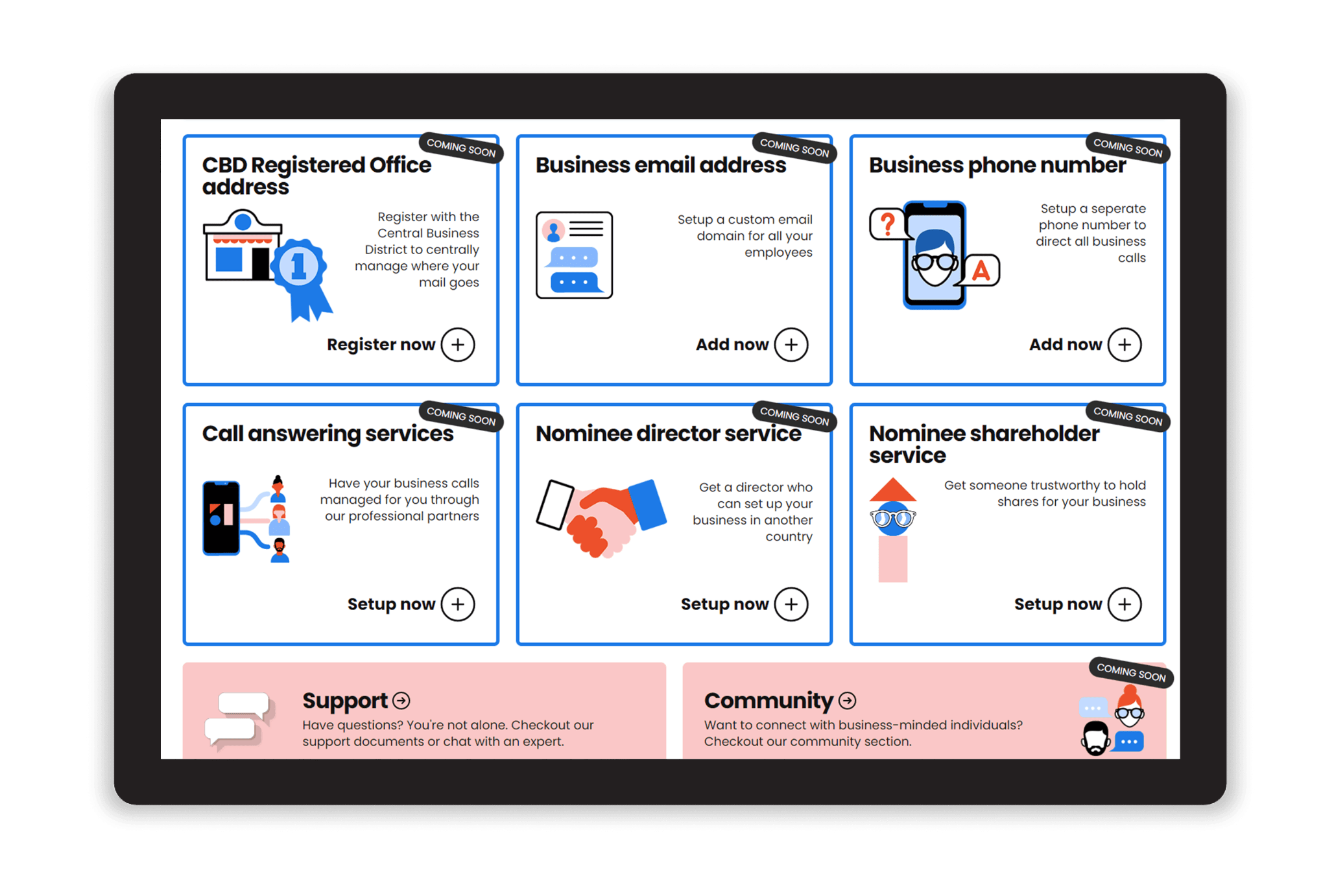 We know it's tempting to write down key business information on whatever piece of paper is sitting on your desk at the time. And we know how hard it is to find that piece of paper when you need it. Store your critical business information in the secure Afirmo dashboard so it's accessible at a glance. And if you've already completed some set up tasks you can import data into your profile at the click of a button.
Afirmo's setup wizard gives you the confidence that your business is set up right, you're meeting all regulatory requirements, and your business journey is on the right path.
Do you need to set up a company, or are you best to operate as a sole trader or form a partnership? Afirmo will help you make the best choice for whatever stage your business is at.

We'll help you apply for a New Zealand Business Number.

Set up a company with our standard legal agreement templates so you can stay compliant with the Companies Office requirements

Find out what your GST obligations are and use our tools and advice to get GST sorted.
Find out if you need to set up PAYE, how to register, how to activate your PAYE and keep track of it all online with Afirmo.

Select your BIC code and set up your ACC account to ensure there are no hidden surprises.

Our marketing tools help you secure a domain name and personalised email address, set up a website and work out which social media platform is right for your business.

Find out the best insurance options for you, so you're not running a risk business, with our insurance tools.