Sales Tool
If you don't invoice on time, you don't get paid on time!
The sales invoicing process is critical to your small business.
Sales invoices also need to look professional. The Sales Tool helps you take care of everything including your sales quotes.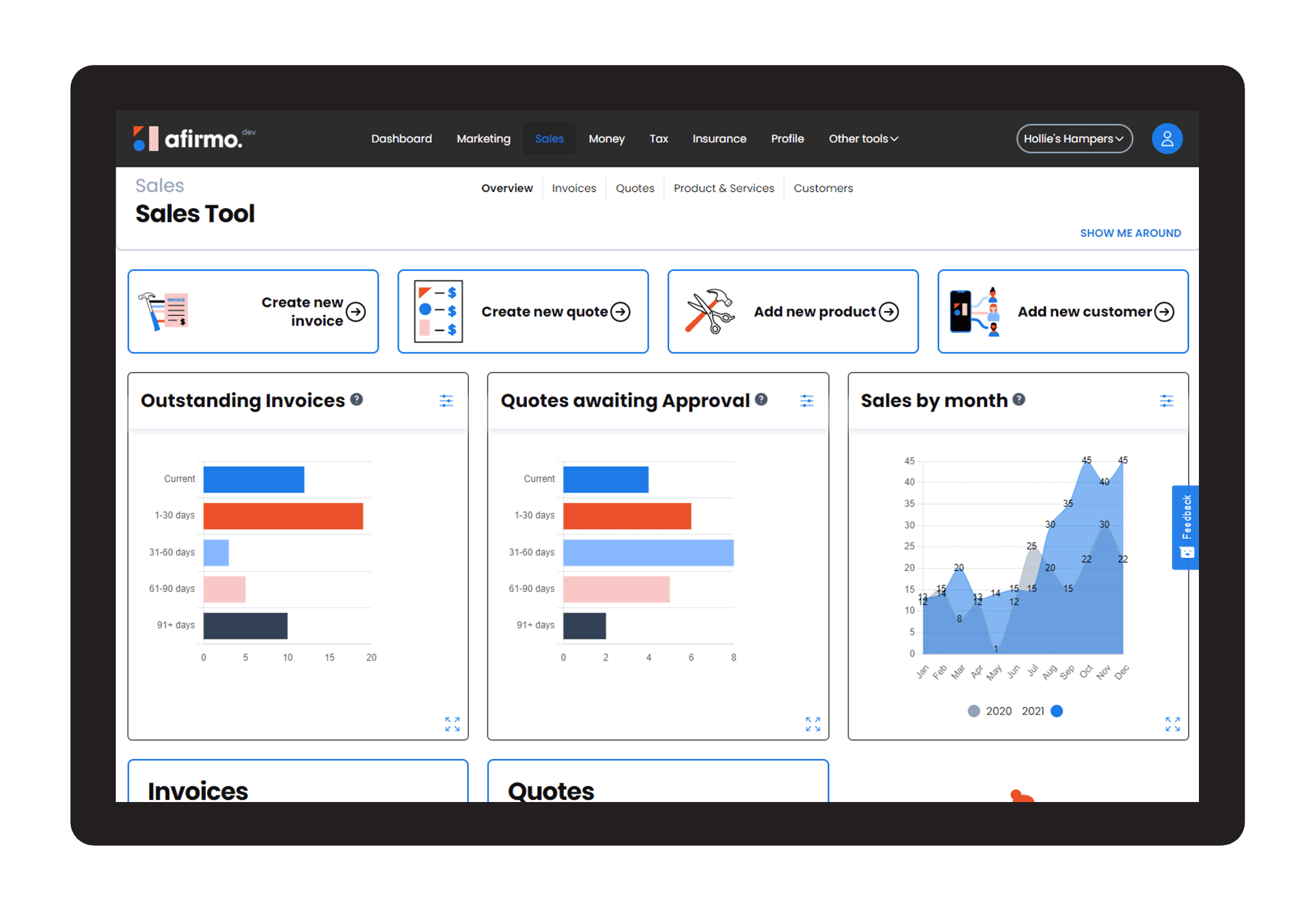 Introducing the
Sales Invoice Tool
Afirmo's Sales Invoice Tool sets you up to raise customer quotes and send professional looking invoices. With the Sales Invoice Tool you can:
Create sales quotes and add notes and terms & conditions

Convert sales quotes into sales invoices when your customers approve the quote

Generate professional looking sales invoices with Afirmo's handy template design. Add notes and terms & conditions and pull in your bank account data from your Business Profile

Maintain customer records within the tool. Never let customer details get out of date again

Maintain products and services data. Add your sales prices for ease
Sales Analysis and Due Date Visuals
Tracking sales by date or customer or product has never been so easy. When you start using the sales invoices your data will automatically feed through to the sales analytics so you can keep on top of core trends and opportunities.